School's back in session which means a lot of us are back to cooking meals on the stove, sticking to routines, and getting a little flustered with what to cook. We're here to arm you with some delicious, budget friendly meals that you can add into your school week and save you some time.
We've gathered some recipes from our favorite bloggers and go-to websites. Most of these recipes can be made ahead, cooked in batches and even frozen. These three techniques really come in handy when you're planning your meals and saving you money and time.
---
Breakfast
The most important meal of the day… or so they say. When we think breakfast we like to think of something simple, quick, and can be made ahead of time. That's why we love this list of breakfast ideas that can be easily cutomized to meet you and your families taste buds.
Eggs!
Eggs are a great option to start your day, especially because eggs are so versatile. We've gathered a few ways to make eggs that may be more interesting than what you're used to.
Six Ingredient Sausage Potato Pie by A Pinch of Yum
Scrambled Egg & Asparagus Tacos by A Couple Cooks
Veggie Packed Freezer Ready Breakfast Sandwiches by Budget Bytes
Fried Egg, Collard Green, and Potato Hash by Mash and Spread
Don't forget the classic boiled eggs, boil and peel a bunch at the beginning of the week and serve along side toast, some guac, and you're ready to go!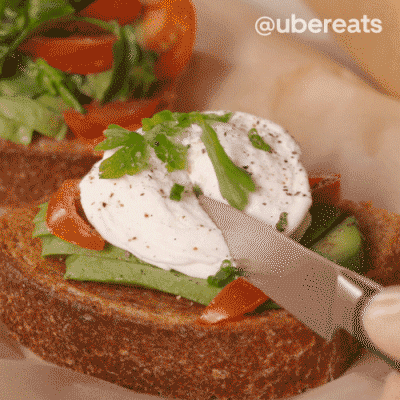 PS if you want the creamiest scrambled eggs you've ever had, please watch this video. This is our favorite way to make eggs!
Smoothies
Smoothies are great, you know we're always posting some on the gram. We've gathered some for you to try. The first one shows you how to freeze your smoothie ingredients to make it that much easier to prepare your meals on a busy morning.
Make Ahead Smoothie Packs by Budget Bytes
7 Healthy Smoothies by Honeysuckle
Zariel's Berry Nana Smoothie by ¡No More Chichos!
No te olvides, if you have a little extra time turn your smoothie into a smoothie bowl, top with freshly sliced bananas and peanut butter drizzle, whatever you're feeling and now you have breakfast soup instead of a drink.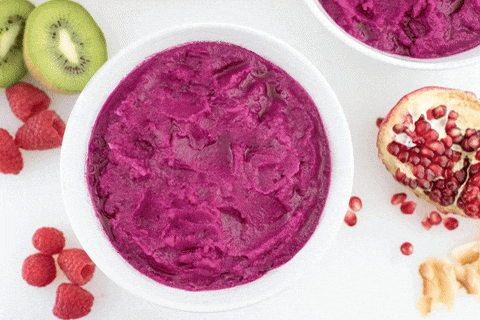 Breakfast Bakes and More!
More than just eggs, these breakfast meals can be made in advance and heated up throughout the week or transformed into a meal for linner (lunch + dinner). Check them out and see how you can put a personal twist to them.
Tex-Mex Sweet Potato Hash by The Real Food RDs
Tofu Scramble Recipe with Black Beans by A Couple Cooks
15 Satisfying Whole30 Egg-Free Breakfasts by The Real Food RDs
Just want to mention we didn't talk about oats or overnight oats, but you know, don't forget about them.
---
Lunch
Now we don't really like separating lunch and dinner because we believe that all dinner can be lunch and vice versa. However, we know that some people like to have these two meals be separate from one another. Keep in mind however that these meals can be substituted for dinner or even for both meals, the choice is all yours.
Wraps
We aren't super fans of wraps but we know it's a go to for a lot of people, especially busy people. We've gathered some delicious wraps for you to try that are a little more interesting than your basic wrap, and there's nothing wrong with your basic wrap either!
Greek Chicken Wraps by Budget Bytes
BLT Chicken Salad Lettuce Wraps the Real Food RDs
3 Easy Wraps by Honeysuckle
Marinated Tofu Tacos by Murielle Banackissa
Fall Inspired Burrito Wrap by Murielle Banackissa
Bowls
Bowls are our favorite, favorite thing to eat! We love to mix it up using brown rice, white rice, quinoa, sweet potatoes, veggies, and literally anything else we find in our kitchen. We also love that you can eat them hot OR cold, making it a great lunch option. You can eat it whenever and wherever. Here's a few to get you going but trust us when we say you can customize these babies however you prefer!
Easiest Burrito Bowl by Budget Bytes
BBQ Chicken Burrito Bowls by Budget Bytes
Mediterranean Steak Bowls by The Real Food RDs
BBQ Salmon Bowls with Mango Avocado Salsa by A Pinch of Yum
Vegetarian Burrito Bowl with Cauliflower Rice by A Couple Cooks
3 Healthy Grain Bowls by Fit Men Cook
Also our friend Dalina from Nutritiously Yours has a whole ebook dedicated to rice bowls, we love it and think you'd love it too!
One of the secrets to a really good grain bowl is the dressing or sauce. Get adventurous! Try new flavors and even make some of your own. We just recently tried making our own tzatziki following a recipe from our friend You Eat Like A Rabbit, and let me tell you! I want to put it on everything.
Salads
I know what you're thinking, a salad how cliche. Hear us out, that's not what we're talking about! Think chicken salad, tofu salad, egg salad, pasta the list goes on! Check out a few of our favorites below.
10 Ingredient Sweet Corn Salad by Mash and Spread
Brown Rice Salsa Salad by Food Heaven Made Easy
Healthy Potato Salad with Hard Boiled Egg by A Couple Cooks
Chicken Salad by ¡No More Chichos!
---
Dinner
Sheet Pan Dinners
The beauty of sheet pan dinners is that it can all be done in a sheet pan and thrown in the oven. The most worry free form of cooking. Not only that, these recipes can be customized to your favorite flavors.
The basics to a yummy sheet pan dinner are the sheet pan, your protein(s), veggies, and your favorite herbs, spices, and oil. It's really that simple!
Shrimp Fajitas by the Kitchn
Sheet Pan Spicy Green Beans & Tofu by Food Heaven Made Easy
One-Pan Italian Sausage Meal-Prep Bowls by Primavera Kitchen
Sheet Tray Dinners by Tastemade
Roasted Chicken
A whole roasted chicken can save you so much time throughout the week. It's our favorite trick to use when we have a busy week ahead. Our go to recipe is from Bon Appetit and with a little practice you'll even forget needing a recipe. A few of our favorite things to do with a roasted chicken is to throw it in salads, make it into a chicken salad, use it to make a quesadilla, put it in some soup, the possibilities are endless tbh. If you really wanna nerd out listen to the episode where they talk about roasting the chicken, yum.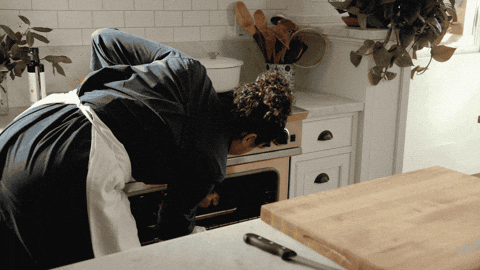 Pasta
This go to easy dinner doesn't have to be so basic. When you're making pasta, get creative! Try new pasta shapes, new sauces, different veggies, etc, etc. You're the boss here. Here's some favorites.
Parsley Pesto Pasta with Peas by Budget Bytes
Pumpkin Pasta Sauce with Penne by A Couple Cooks
Italian Pasta Salad by A Pinch of Yum
Spicy Orecchiette with Chicken Sausage and Kale by Budget Bytes
And, if you want to keep it basic, Instant Pot Spaghetti from A Couple Cooks. We tested this recipe for them and trust us, it's dumb good!
Leftovers
Repeat after us, "leftovers are your friend", don't be afraid to eat the same thing twice! When it comes to leftovers it's important to take it up a notch, don't be afraid to switch it up. How can you make your dinner more interesting for lunch? Make it a quesadilla, throw it into a wrap, pair it with fresh leafy greens, you never know! Leftovers are so important when it comes to meal planning because it helps you prevent food waste. One last note about leftovers, if you've made too much of a dish, pack it up, label it and put it in the freezer and have leftovers later on.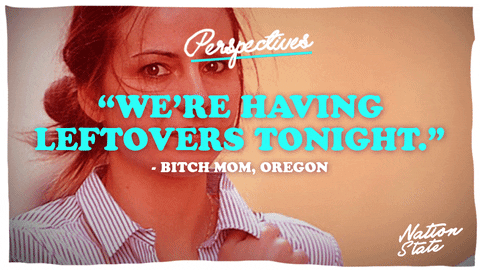 ---
Dessert
We didn't forget, a few sweet treats to get you through the week. Here's a few of our favorites!
Don't forget to check out our meal planning guide. We created this to make it easy for you to plan and prepare your meals as needed for the weeks ahead.
What's your go to recipe for those overwhelming school nights? Let us know in the comments!